MGC Guillotine Cutting Machine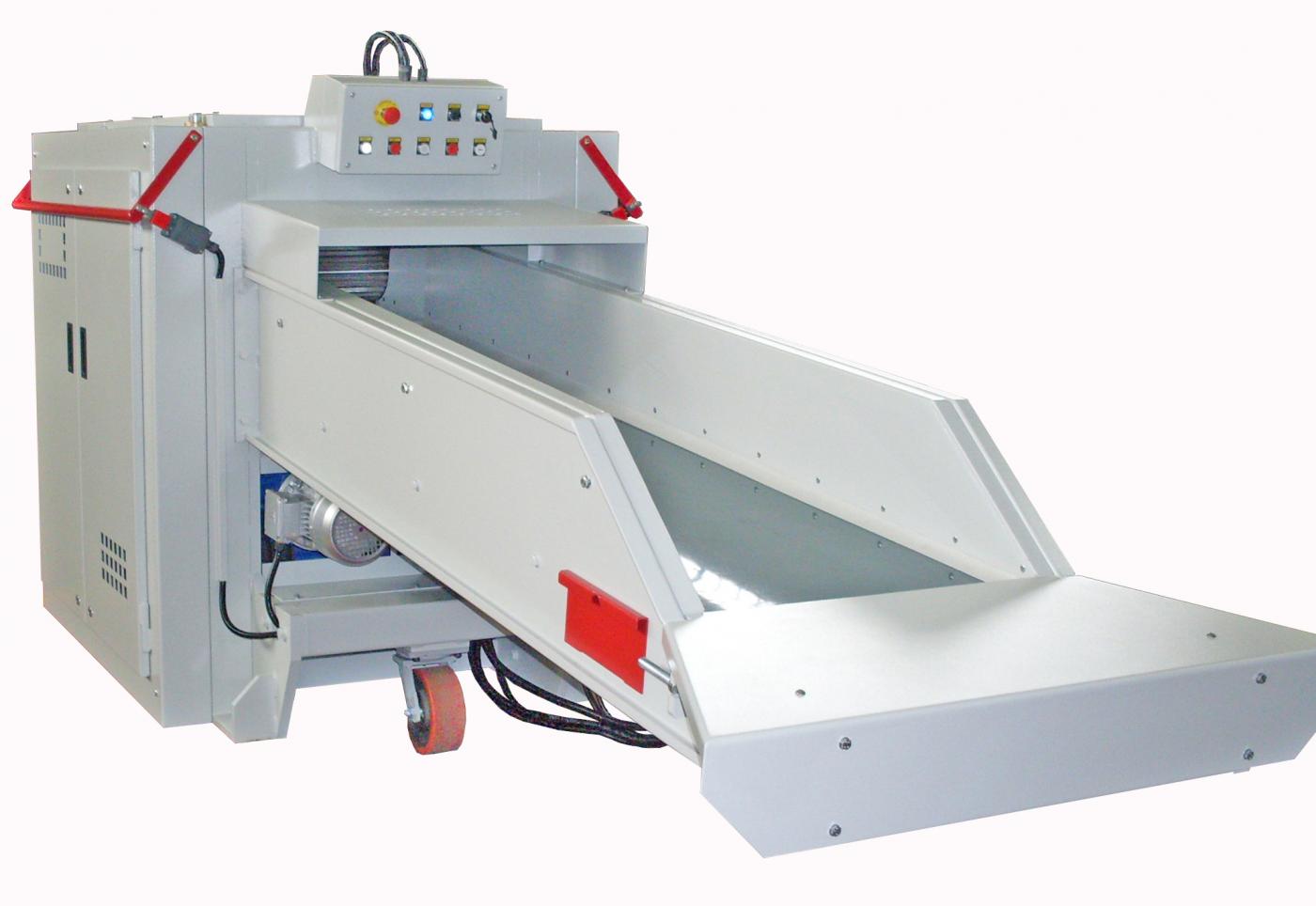 Processable materials: woven and non-woven fabrics of natural and synthetic fibers; yarns; paper and plastics
Production rate: up to 2000 kg/h
Overall dimensions: 4000 x 1450 x 1450 (H) mm
Installed worldwide: 89 units
Machine Description
The innovative "medium scissor effect cut" makes the Cutting Machine MGC an universal machine for the cut of wastes, textile fibres, paper and for all kinds of plastic materials fed in granulator and agglomerator mills. The material is placed on the feeding conveyor and through an exclusive delivery system with double pressing cylinders is delivered in front of the cutting group.
The "medium scissor effect cut" is obtained through a blade placed on a support linked to a connecting rod and inertial flywheel and a counter blade installed on the central monolithic crossbar of the machine, allowing precise cut without filaments. This solution ensures an high production with the same advantages of a machine with high cut from 600/750 mm but with total limited installed power.
The machine is equipped with a mechanical device to restore the blade edge with machine in operation condition. The maximum height of the material on the feeding conveyor can be of around 400 mm.