AG/C Automatic Vertical Press Single Box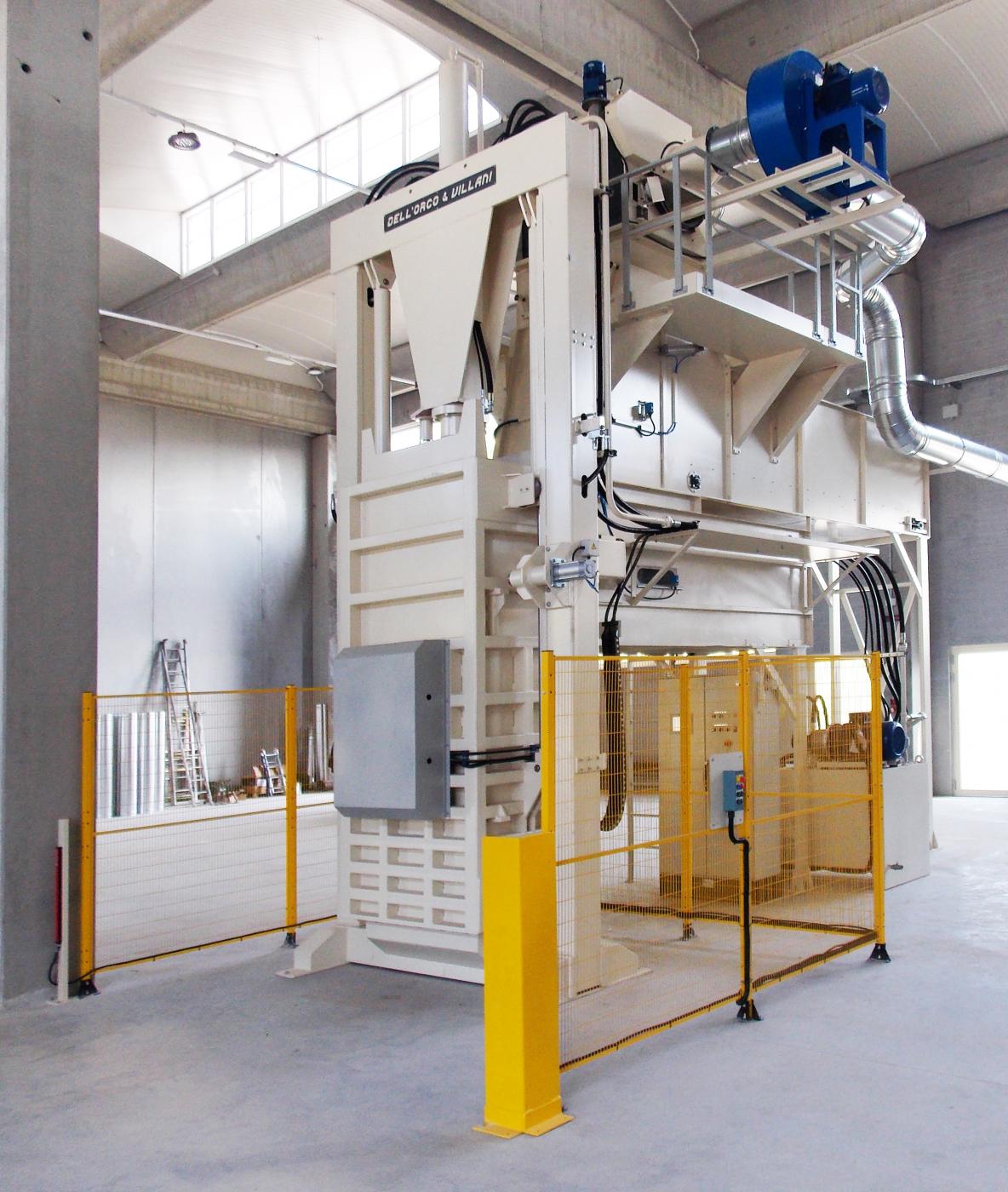 Processable materials: clips and fibers of natural and synthetic woven and non-woven textiles
Production rate: up to 1000 kg/h
Bale dimensions: 75 x 115 x 115 (H) cm
Installed power: AG/40/C: 22.58 kW - 40 tons; AG/70/C: 22.58 kW - 70 tons; AG/100/C: 38.58 kW - 100 tons
Overall dimensions: AG/40/C: 6950 x 2280 x 6400 (H) mm; AG/70/C: 7050 x 2280 x 6480 (H) mm; AG/100/C: 7150 x 2320 x 6980 (H) mm
Installed worldwide: 36 units
Machine Description
The Vertical Press AG/C is used for the continuous baling of staple and regenerated textile fibres.
Developed to work in conjunction with tearing machines in textile fiber reclaiming plants with production up to 1000 kg/h (2200 Lbs/h) the press has been designed to be installed completely above the ground, without any need of an hole or trenches for the passage of the oil pipes.
The Press AG/C is equipped with a hydraulically movable pressure case and a belt feeding system working inside a container which stores the material during bale wrapping and strapping operations. The pressing cycle is totally automated, controlled by PLC and touch screen.
On request the machine can be supplied complete with an automatic strapping system with plastic band.