ALR Fiber Opener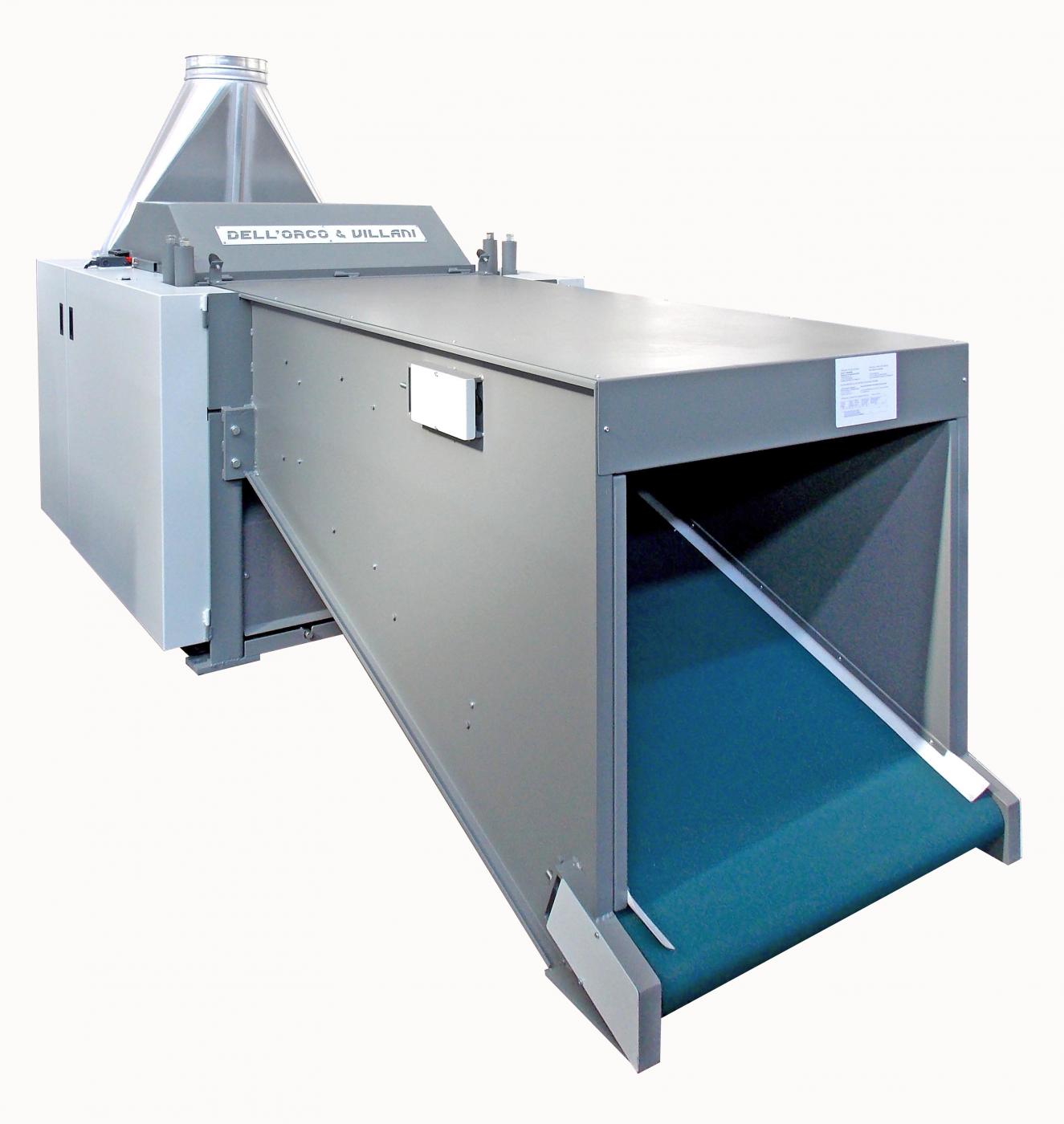 Processable materials: Synthetic and natural fibers
Production rate: 500 - 2000 kg/h
Working widths: 1000 - 1500 mm
Installed power: AL/1000/R: 20 kW; AL/1500/R: 23.5 kW
Overall dimensions: AL/1000/R: 3400 x 1620 x 1380 (H) mm; AL/1500/R: 3400 x 2120 x 1380 (H) mm
Installed worldwide: 301 units
Machine Description
The Fibre Opener ALR willow is mainly used in the blending plants for the pre-opening of the fibres sandwich delivered by a battery of weighpan blending hoppers.
Its structure is built in thick laser-cut steel plate. The feed system is composed of one top fluted steel roller and one bottom smooth roller, turning on bearings installed in special housings.
They are driven by an independent gearbox with variable speed controlled by frequency inverter. The feed converyor can be equipped with top pressing roller or with a top pressing apron and are all driven by the feed rollers gearbox.
The drum has a diameter of 930 mm over the pins and turns on ball bearings. It is statically and dynamically balanced and is clothed with round pointed steel pins fixed in wood lags. The size of the pins and their density can vary according to the types of fibres that need to be opened and the desired opening degree.