HBS Horizontal Press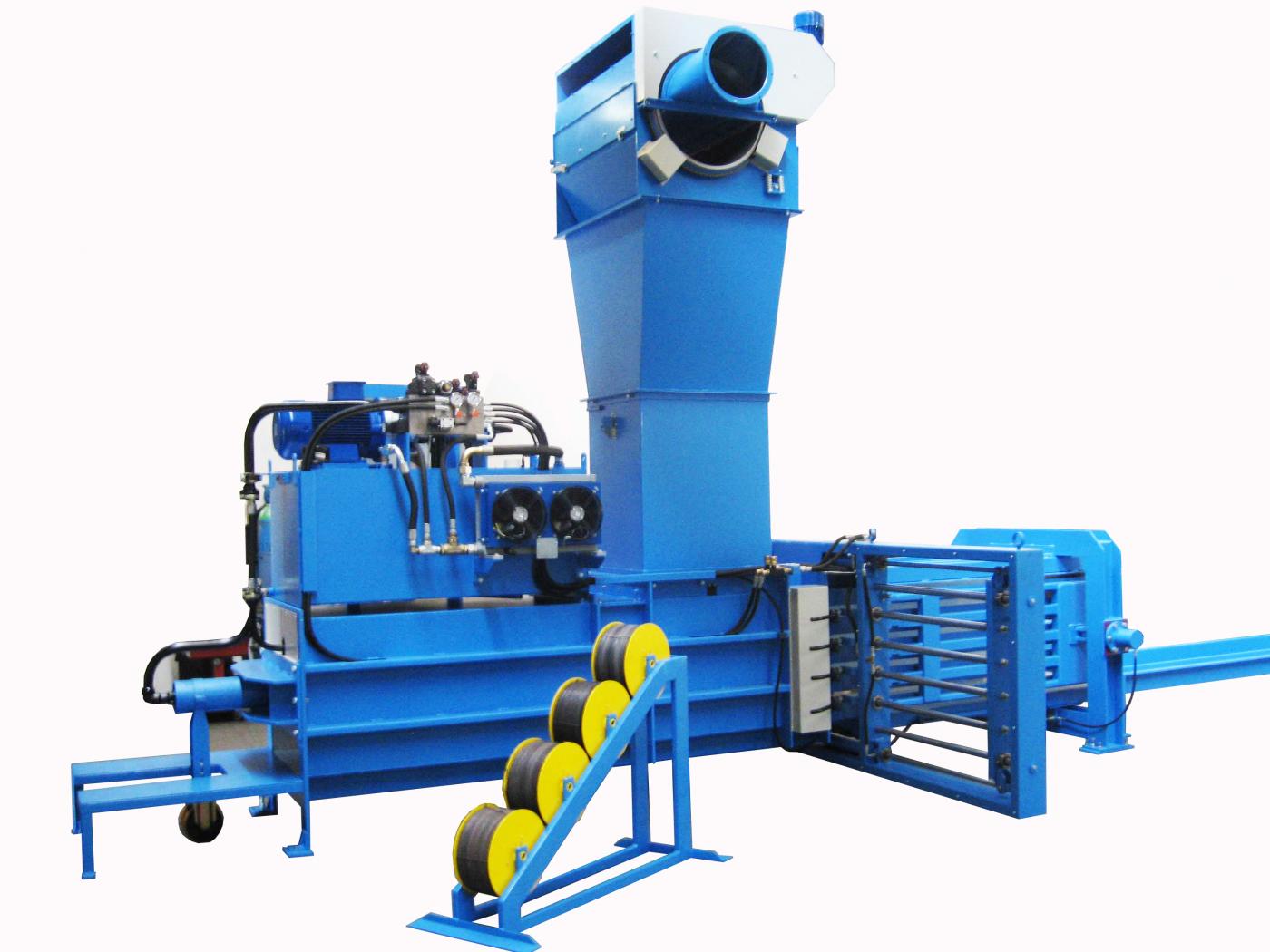 Processable materials: clips and fibers of natural and synthetic woven and non-woven textiles; paper; dust from centralized filters
Production rate: 600 - 1000 kg/h
Bale dimensions: 75 x 75 x 115 (H) cm
Installed power: HBS/20: 18.5 kW - 20 tons
Overall dimensions: 6350 x 3500 x 2220 (H) mm
Installed worldwide: 37 units
Machine Description
The Horizontal Press HBS has been designed for continuous baling of fibres, waste paper and textile materials from various sources. The material can be fed into the hopper by means of a feed conveyor or any pneumatic conveying system.
The pressing cycle is fully automated and controlled by PLC.
A patented device performs the automatic strapping of the bale without need of any manual intervention. The bale length can be set through a length controlling device to optimize the storage and transport.