Mondial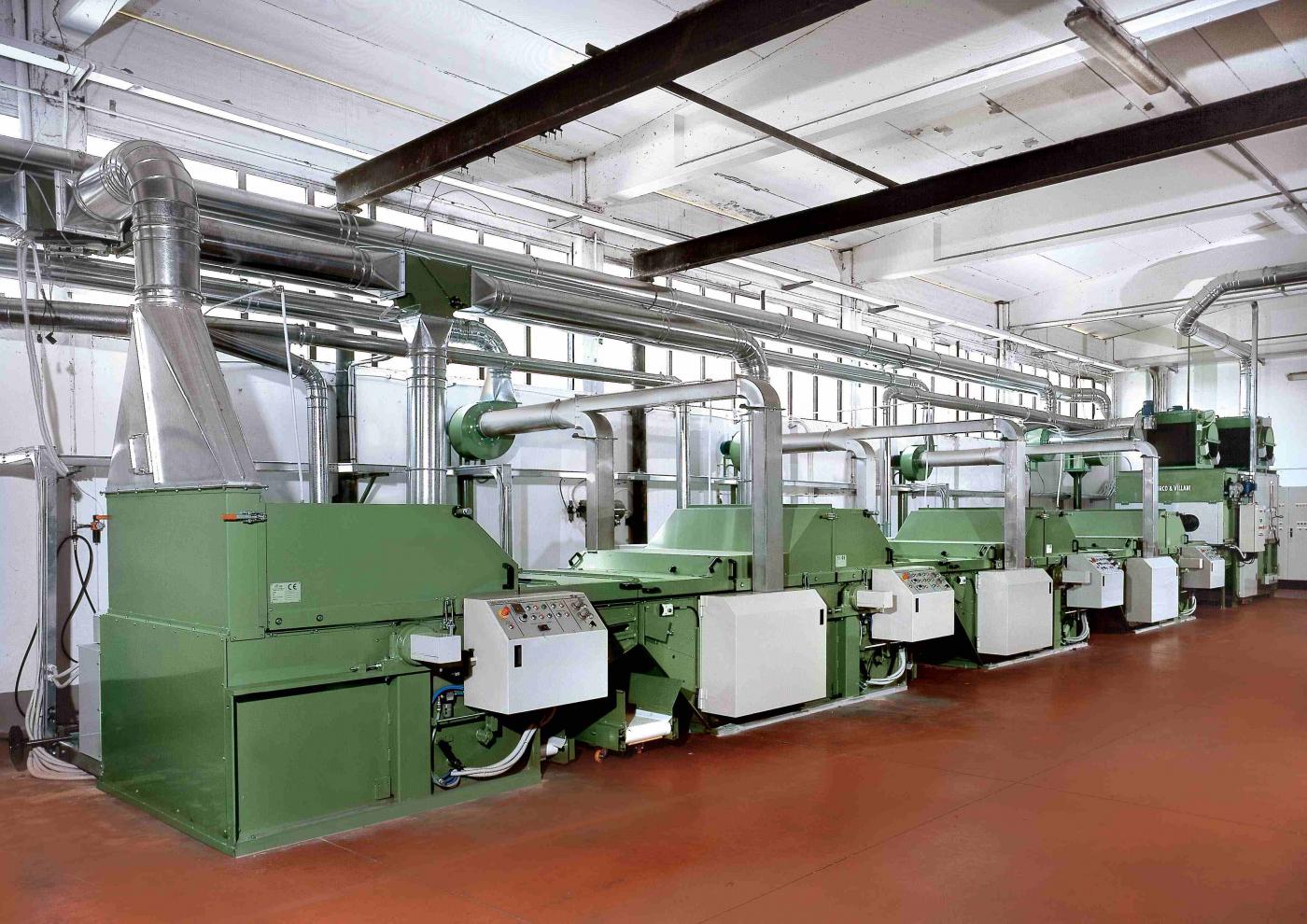 Processable materials: clips of fabrics and non-woven fabrics of natural and synthetic fibers; yarn waste and synthetic fibers
Production rate: M/1000: 300 - 600 kg/h; M/1500: 800 - 1300 kg/h; M/1900: 1300 - 2000 kg/h
Working widths: 1000 - 1500 - 1900 mm
Installed power: M/1000: 58.67 kW; M/1500: 94.87 kW; M/1900: 114.87 kW
Overall dimensions: M/1000: 5050 x 2720 x 1660 (H) mm; M/1500: 5050 x 3220 x 1660 (H) mm; M/1900: 5050 x 3650 x 1660 (H) mm
Installed worldwide: 271 units
Machine Description
The Mondial Tearing Machine has been designed to recycle textile waste and is composed of a series of independent modular units. The first unit is equipped with two feed rollers, while the second unit is equipped with a cylinder clothed  with rigid wire and a dish feed. For many applications, the line can be composed of units all like the second unit.
Since the tearing machine is composed of a series of independent units, this allows its easy extension by the implementation of further units, should more opening power be required in the future.
An external device collects any unopened materials (bits) rejected by the machine and returns them to the hopper feeder for further opening. The quality of bits to being rejected is adjustable, by means of a special device positioned on each unit.
The main characteristics of this machine are:
Easier opening of the cylinder top covers, these can be opened in two parts that easily slide on the frame of the machine
The new design of the condenser's drum ensures more cleaning within the drum and a reduction in maintenance
The new design of the drum's delivery section optimizes the airflow and provides uniform delivery of the fibres
Direct drive motors eliminate the need for transmission belts or chains