AC - ACT Edge Trim Opener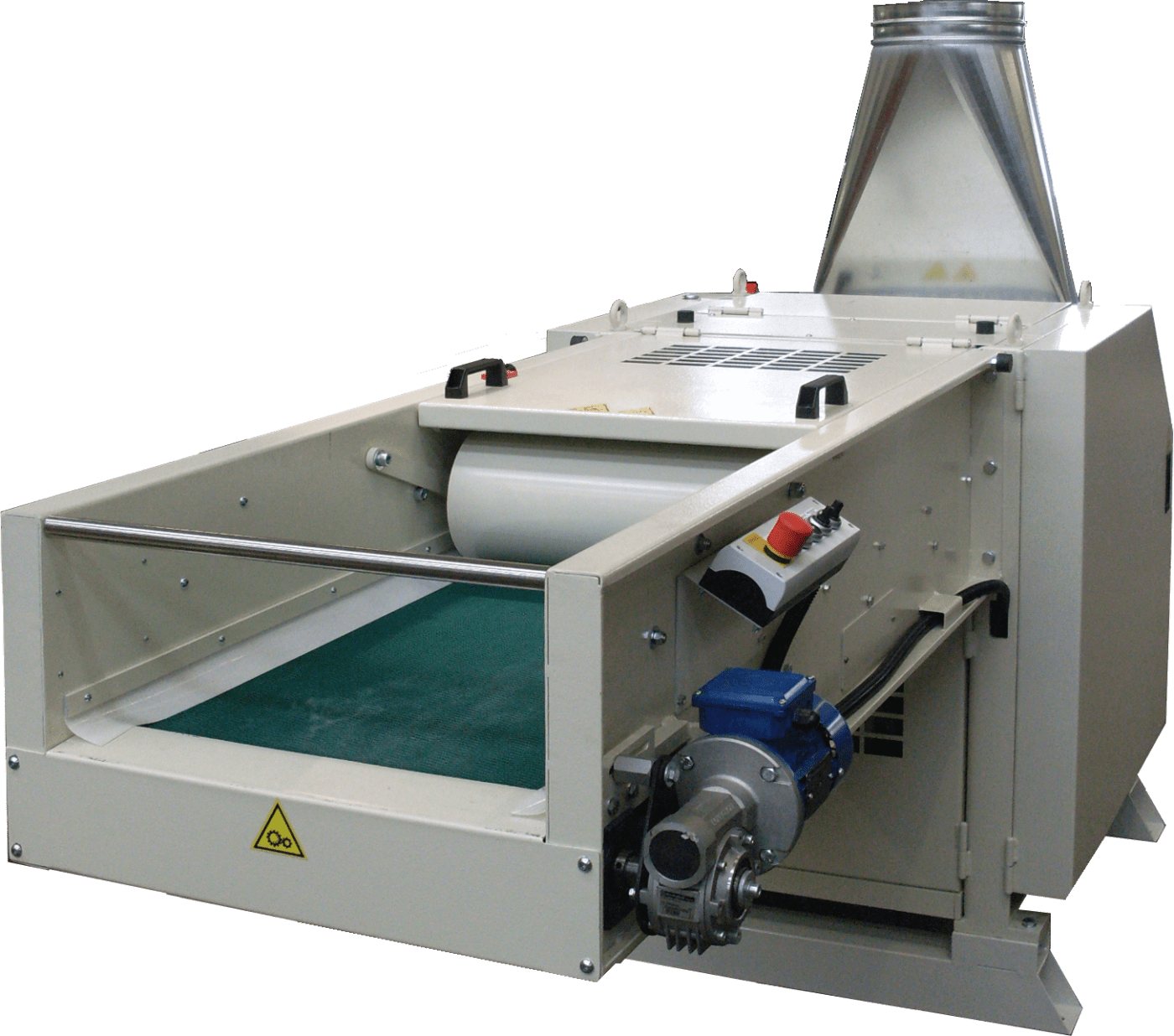 Processable materials: woven and nonwoven clips and edge trims
Production rate: 70 - 100 kg/h
Installed power: AC/500: 9.00 kW; AC/500/T: 9.25 kW
Overall dimensions: AC/500: 1150 x 920 x 1000 (H) mm; AC/500/T: 2500 x 920 x 1000 (H) mm
Installed worldwide: 85 units
Machine Description
The machine has been designed for the in-line recycling of the lateral edge trims of needled and thermal bonded non woven products. The edge trim opener is composed of a tearing cylinder, three working rollers and two feeding rollers. The feeding and working rollers are clothed with rigid wire clothing, while the tearing drum can be clothed with pinned wooden lags or rigid wire. The choice of the wire clothing is subject to the material to be recycled.
The drum and the rollers can be clothed with very fine wires for accurate opening as well as coarser wires for heavy duty opening. The speed of the feeding unit and working rollers is controlled by frequency inverter for the easy synchronization of their speed with the speed of the non woven line.
The direct vertical feed-in transition has a working width of 500 mm and allows the simultaneous feeding of two side edge trims up to 250 mm wide each.